Here goes ...................... This is quite a long Blog - but we are hoping this will cover everything from line-up/travel/costs and some previous footage from last years event.
When: Saturday, September 4th 2010
Gates open from 10am Saturday through till Sunday -
Basically - anyone who wants to come has to receive a personal invite - and to get a personal invite they need to join our mailing list by visiting - HERE - and enter your email in the mailing list form box thingy - you will then receive an invite in your inbox. Alternatively just send us an email with name and email address to -
thelaurelcollective@gmail.com
Its a very small friendly festival - so this is the only way we can do it and keep it manageable -

Tickets are £30 - purely to cover costs - If we're lucky to break even, any profit on tickets we'd like to give to charity (Cancer Research).
Unfortunately we cant give you address details yet - but we can tell you its in a beautiful woodland in Kent. We'll give you details nearer the time - becaue its such a small festival and we have to be quite careful so that the police dont shut it down - its legal and everything :) - we just cant let it get out of hand - thats why we keep the details hidden.
Driving there would be best BUT if you cant -
We'll let you know the nearest train station - and there will be shuttle runs from the station on the day, every 30mins (i.e. everytime a train arrives).
READ ON TO FIND OUT MORE....
------------------------------
---------------------------------------------------------------------------------------------------
LINE UP INFORMATION - so far
Main Stage
Late of the Pier (Dj set)
Micachu DJ
Laurel Collective
Anna Calvi
Connan Mockasin
Poino
Vado in Messico
John & Jehn
David's Lyre
Laurel Lounge
The Invisible
Lime Headed Dog
Lulu and the Lampshades
Lail Arad
Honeytrap
Mariners Children
Tristram
Raven
More acts may be added to the line-up and the order may change - so hold tight for special announcements nearer the time
XFM's John Kennedy will be compering.
SILENT DISCO
CLUB THE MAMMOTH
vs.
GEMINI ALLSTARS

+ very special guests
LIVE TYPEWRITER ART
by
Keira Rathbone
www.keirarathbone.com
LIGHTS & INSTALLATIONS
by
Lucy Norman
www.luladot.com
Robert Curran.
www.freewebs.com/robcurran
Sam Skinner
You can also expect...
Biggest bonfire you've ever seen!
Food/Drink
Hog Roast
Home made burgers (veggies too), smoothies and Breakfast
WE HAVE A BAR THIS YEAR! with local ales, ciders, lagers and wines
PLACES ARE GOING FAST AND WE ARE LIMITED TO 300 PLACES SO MAKE SURE YOU DO THIS QUICKLY!!
Much love!
Laurels x x x
------------------------------
-------------


READ ON TO SEE IN THE WOODS DOCUMENTARY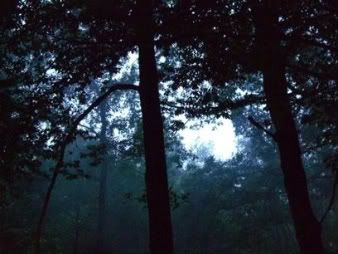 A very talented filmmaker called Poppie Skold - captured some of In the Woods 2009 on film. This docu/film comes in 3 parts and is finally going up on youtube for the first time today! - here are the links - and read on if you want to know how to come to the next one ........
IN THE WOODS (2009)
24mins, MiniDV
Deep in a Kentish woodland, an overgrown quarry plays host to an up and coming music festival.
The Laurel Collective, a London based six piece, clear leaf, twig and tree; assemble scaffold and haul tarpaulin. A bonfire is built and a wickerman is pulled into position.
A captivated audience watches the eight band line up before falling into the heat of a 2am bonfire.
With Anna Calvi, Connan Mockasin, Alessi's Ark, Screaming Tea Party, Pete and the Pirates, Micachu and the Shapes, Laurel Collective and The Invisible, In The Woods is an awe inspiring weekend.
Filmed and edited by Poppie Sköld
With the Laurel Collective
In association with Supine Studios

www.poppieskold.com
www.myspace.com/thelaurelcollective
www.supinestudios.co.uk
Part 1 -
http://www.youtube.com/watch?v=wIjbObKGomk
Part 2 -
http://www.youtube.com/watch?v=HiVrXFtBAh0
Part 3 -
http://www.youtube.com/watch?v=FrVl-livwnc